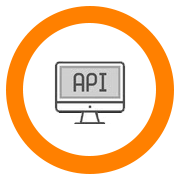 Custom Software
Custom Software
Design and Development


Pump Interactive designs and develops custom software solutions for a broad range of applications and industries.

Tired of trying to follow the geek-talk from your software guy? You need to be able to communicate with the people who make your software – you need to know that they understand your goals and your business. At Pump Interactive we know how to listen as well as how to program. We believe that it is possible to make our software do anything you need it to do. And we won't stop until it does.